EAE hosted hosted the very first Gaymer Night as Part of LGBT Resource Center's Pride Week. Monday, September 30th 2019 from 6:30-9:00PM the downstairs of EAE was filled with pizza, soda, and videogames to celebrate Queeroes (Queer-Heroes) in videogames and the gaming industry.
The keynote speaker, Lenore Gilbert (she/they) is an activist, engineer and CEO of Rainbow Studios in Phoenix, AZ. Their experiences as a non-binary trans person, survivor of bipolar disorder and industry veteran of over 15 years inform the ethics and values she pursues in her professional work and activism. You can reach out to her on Twitter and Instagram @enbylenore.
Here's some highlights of the event!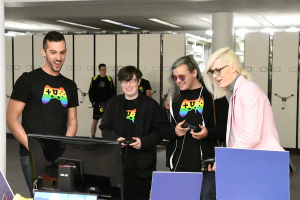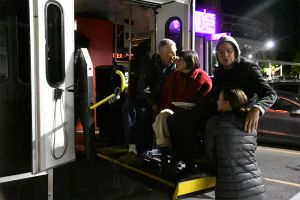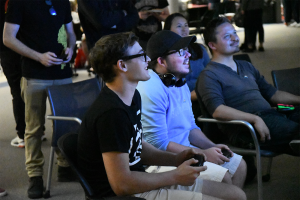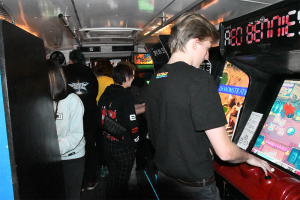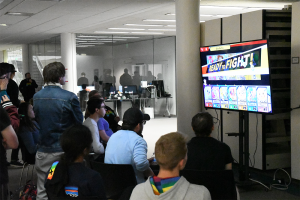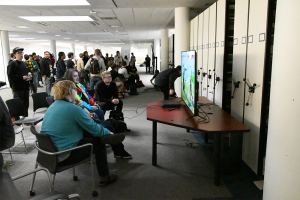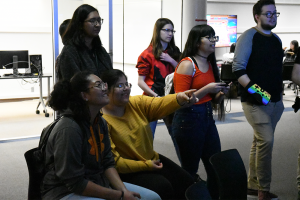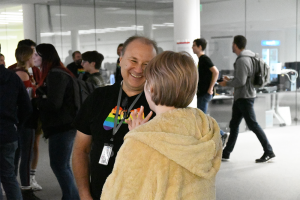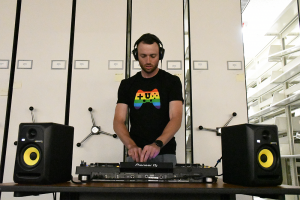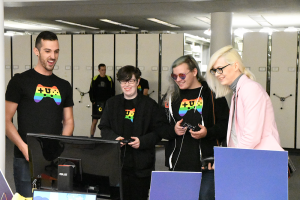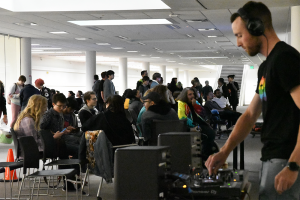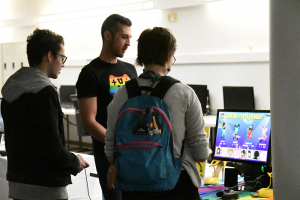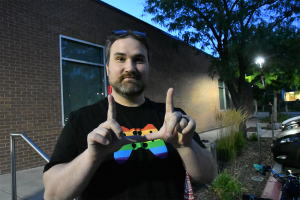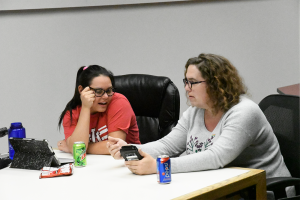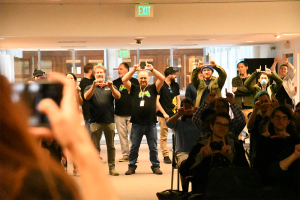 Missed out on the Gaymer Night Pride T-shirts? You can buy one on the EAE Store! But get them quick! Once we run out, they'll be gone for good!