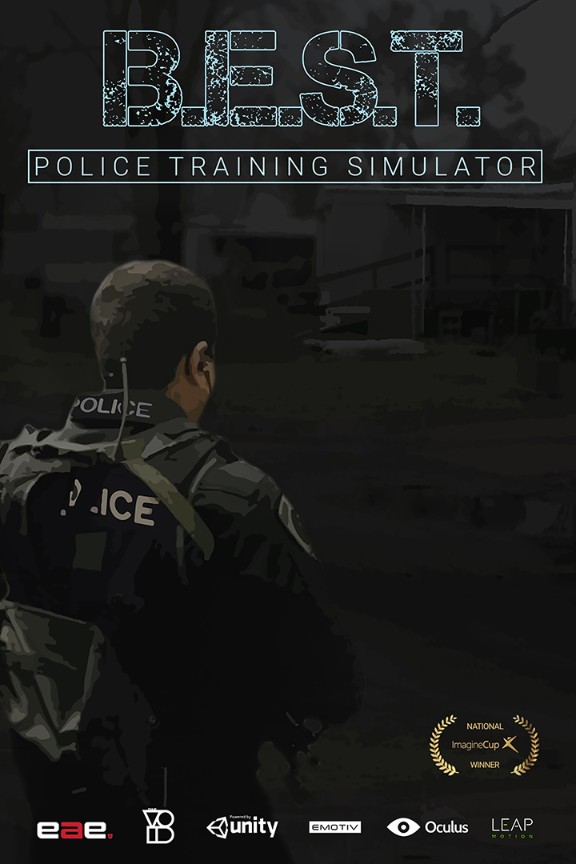 B.E.S.T. is the world's first and only police training simulator to focus exclusively on de-escalation of conflict. In 2015, at least 1,205 American citizens were killed by police and 127 police officers were killed in the line of duty. B.E.S.T. teaches officers how to manage conflict BEFORE it becomes a choice between the life of an officer and a civilian. Team B.E.S.T. believes officers should be armed with options, not just weapons.
Team name: BOLO|VR
Team roster:
Eric Allen, Ahmad Alsaleem, Nidal Ilyas, Jed Merrill, Shahbaz Sekhon, Charlie Zhao
Winner 1st Place Citizenship Award at the Microsoft Imagine Cup!