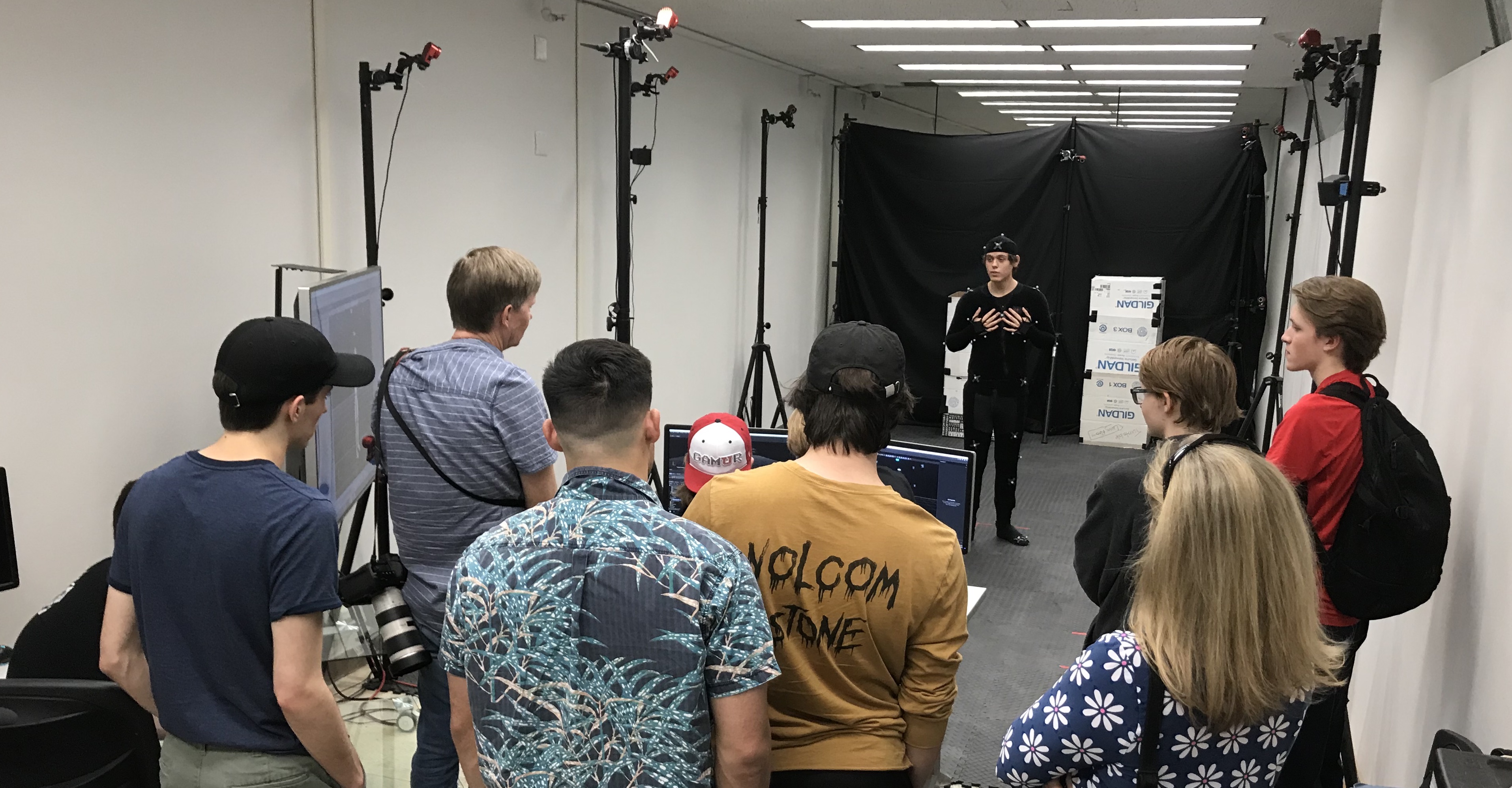 The Entertainment Arts and Engineering Motion Capture Lab is a 400 square foot, state of the art facility designed to capture human motion. Using this facility, students, faculty and their collaborators can capture custom animation from actors ranging from dance, athletics, combat and martial arts to specific acting and character performances.
These animations can be used for digital characters in games and other real-time virtual environments.  The facility allows its users to build new forms of educational projects and research environments not otherwise accessible or practical.
Students, faculty, and staff from EAE and across the campus make use of the facility for research and course projects.
The facility includes 8' by 16' motion capture performance space covered by 12 OptiTrack cameras.  The system is controlled by a high-end PC running OptiTrack Motive optical motion capture software.
For more information about the lab, or to schedule a time for system training and data capture, contact Professor Brian Salisbury at brian.salisbury@utah.edu.