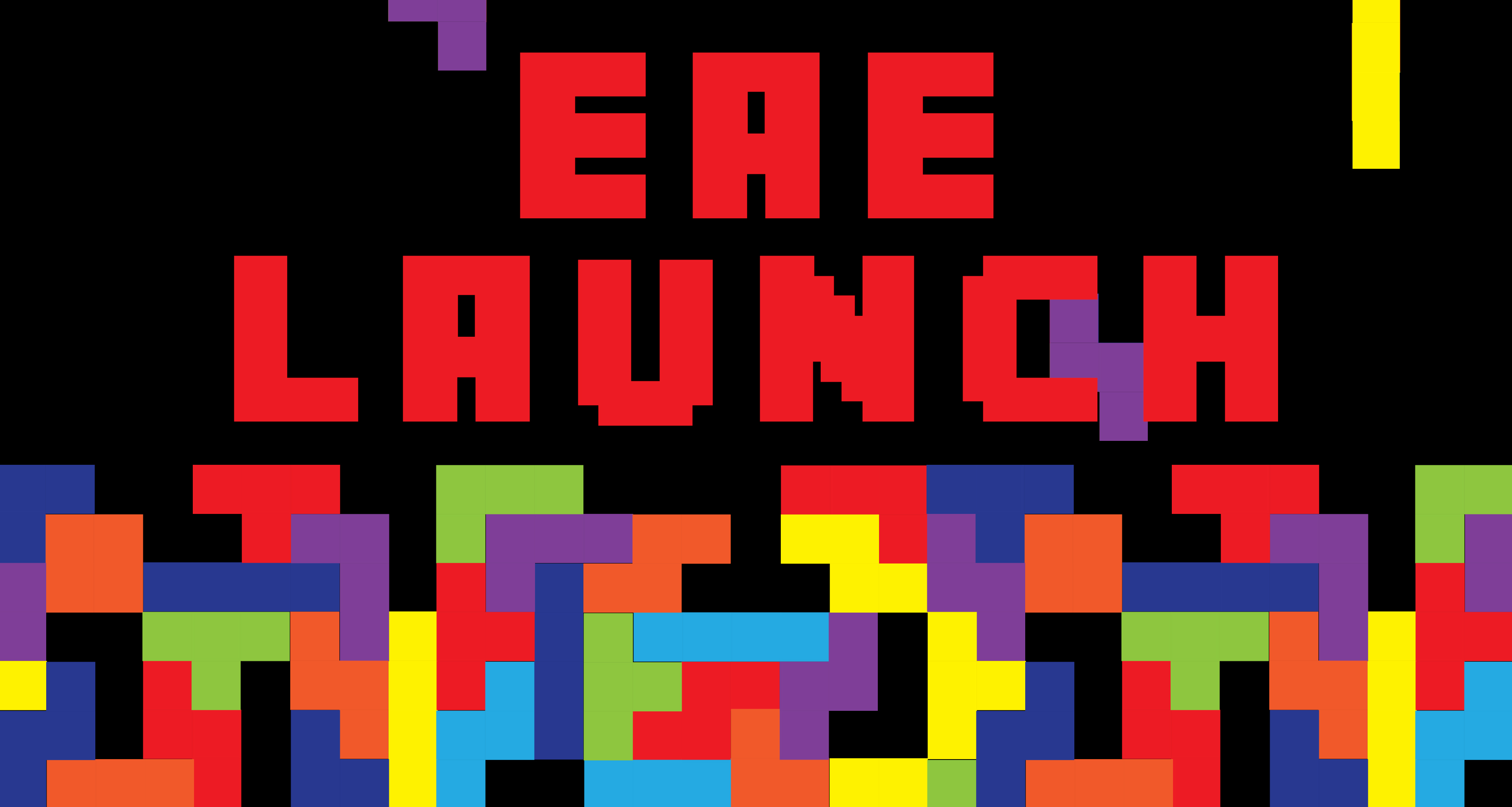 Join us for the EAE Launch Party!
Join us for EAE's annual open house celebration of the completion of our student game projects! 
We will be showcasing student games from both our undergraduate and graduate degree programs that students have been working on 
for one or more semesters this past academic year. 
Our graduating students have published their games and now it is time to party!
3:30-6:30pm April 24 in the EAE Game Studio. Find directions here!
Play all the Masters and Undergrad games being published this year!
Cohort 8 Thesis Games
Capstone Games
Games from The Therapeutic Games and Apps Lab

Learn about and Play games from The Gapp Lab
Brain Words
Choreografish
Life Quilt
Surgery Checklist
Urban Air Mobility
Virtual Home Sim

Virtual Home Sim is a VR Oculus and PC simulation with a goal to help social work students gain practical experience to be better prepared for the field. Users will navigate through a family's home to identify risk and protective factors. They will take pictures, write notes, and receive detailed feedback at the end of the training session.
Alternative Control Experiences

New and Innovative controlled Games
Play games made in the Traditional and Alternative Dev classes, watch movies from the Machinima classes, and more!
And yes, there will be another glorious cake. 🙂
Don't miss out!
NOTICE OF FILMING AND PHOTOGRAPHY
By attending this eae launch event, you are entering an area where photography, audio, and video recording may occur.
By agreeing to these terms, you consent to photography, audio recording, video recording and its release, publication, exhibition, or reproduction to be used for promotional purposes, advertising, inclusion on websites, social media, or any other purpose by Entertainment arts and engineering and its representatives. You release Eae, its employees, and each and all persons involved from any liability connected with the taking, recording, digitizing, or publication and use of interviews, photographs, computer images, video and/or or audio recordings, and you waive all rights to any claims for payment or royalties in connection with any use of these materials. You also waive any right to inspect or approve any photo, video, or audio recording taken by Eae or the person or entity designated to do so by Eae.