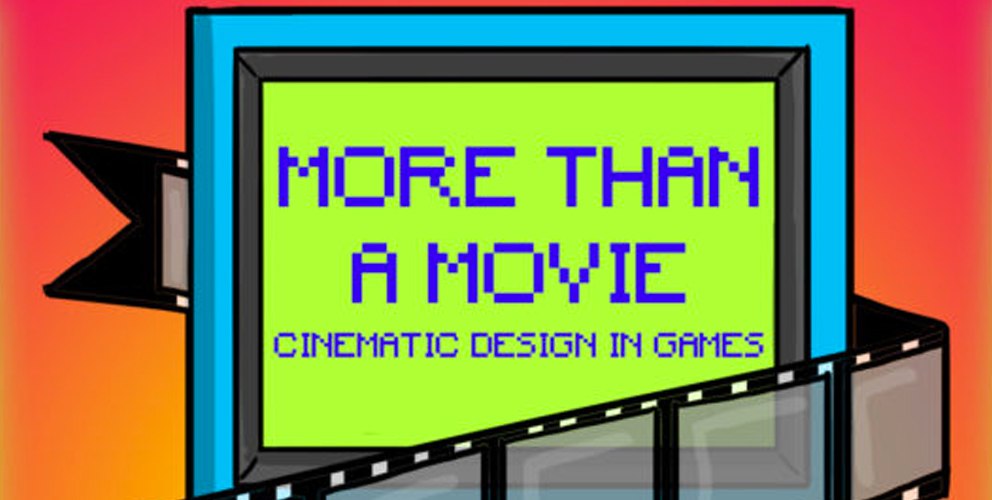 The EAE Game Lecture Series Presents:
Title: More Than a Movie: Cinematic Design in Games
Speaker: Ashley Kuhl
Date:Jan 25, 5-6pm
Location: EAE Games Studio (Building 72, Level 2)
Open to the public
Description:
Cinematic design in games, while a very niche field, is an important addition to narrative games that visually communicate the story. But unlike film, it's still a role that's bound by the needs and pipeline of game development. This talk will include a brief study of film techniques used in game cinematics, where games align and diverge from film in the way they visually tell stories, and how to prioritize scene decisions that allow iteration alongside the design of the game. This talk will also briefly discuss the average pipeline of a cinematic designer and how they fit into decision-making in professional game development.
Bio:
Ashley Ruhl's passion for telling visual stories led her into the field of game cinematics, a hybrid role of game design, character performance and camera work. In the past 6 years her cinematic design credits have included Star Wars: The Old Republic (BioWare), Defiance (Trion Worlds), and many episodic titles from Telltale Games, including Tales From the Borderlands, The Wolf Among Us, Walking Dead Seasons 2 and 3, Minecraft: Story Mode, and Batman: Enemy Within. She became the first woman at Telltale Games to hold the title of Episodic Director, credited for Episode 3 of the Tales From the Borderlands series.