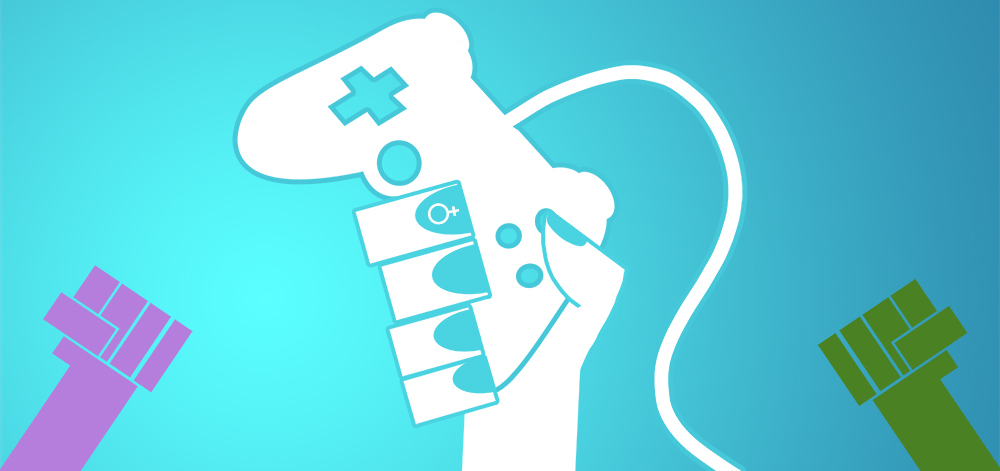 Speaker: Maury Brown
Date: March 28, 5-6pm, EAE Game Studio(Bldg 72, 2nd Floor)
Talk title: Feminist and Queer Game Design: It's more than Just Representation
Description: Join Maury Brown as she discusses using feminist and queer disruptive design to create games that are more inclusive, empowering, and challenge dominant norms.
Including representations of various identities in games and encouraging non-normative roleplay are a good start in making more inclusive, diverse games. But games themselves often reinforce dominant cultural norms, so designers wishing to broaden what games can be and accomplish need to apply different principles from the start as well as align their structure, components, mechanics, world, and art along those principles. This talk will discuss principles of feminist and queer game design and how to apply them strategically and tactically to make games that challenge archetypes, value different aspects, and tell new stories.
Bio: Maury Brown is a games scholar, educator, publisher, and a participatory experience designer, writer, producer, and consultant. She is the president of Learn Larp, LLC a US live roleplay company that produces high-immersion, mechanics-light destination experiences, including the breakout larp New World Magischola. She is also the designer of the destination larps Immerton, Beat Generation, and Inside Avernus, and she has written several other larp scenarios and larps for educational purposes. She consults with schools, museums, and non-profit agencies to bring participatory design into their curricula and events. A pioneer in using safety and calibration tools in US larps, Brown applies instructional design principles to her larp design and organization. She researches how games can create radical empathy and personal transformation, and is currently a PhD Candidate at Old Dominion University.