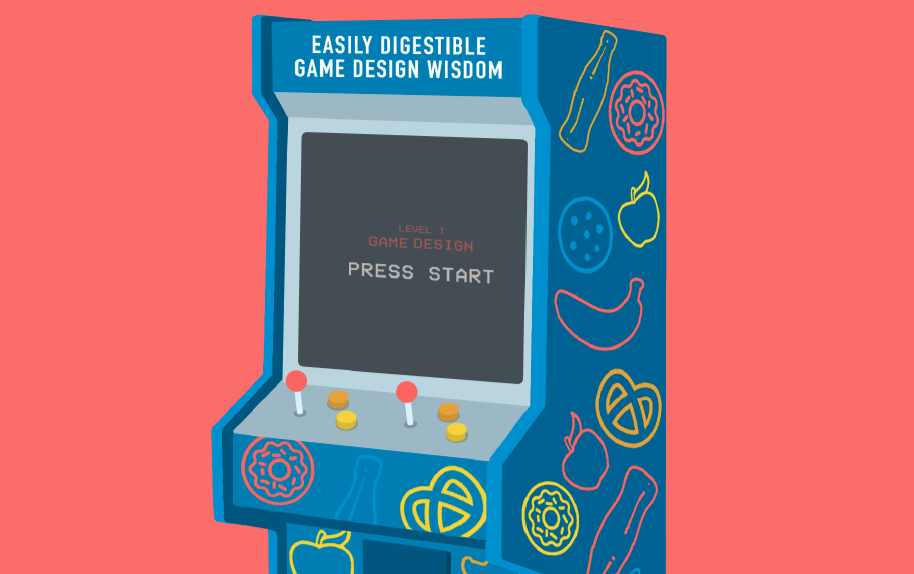 It all began with a homework assignment in Professor Zagal's Introduction to Game Design Class: Can you identify and share nuggets of game design wisdom? The answer is, of course, yes. And the result, after a year's worth of hard work, is "Game Design Snacks" – short book published by ETC Press earlier this year.
Here's the official book description:
Excellent game design should be talked about and enjoyed the same way that someone might appreciate an exquisite glass of wine or a fine chocolate bonbon. This book represents a step in that direction by presenting an edited collection of short and straightforward nuggets of game design wisdom written in a friendly, accessible, non-academic style. These game design snacks cover a variety of areas in game design and are each grounded with examples from commercially released videogames.
The contributing authors are, in alphabetical order: Benjamin Barker, McKenna Caldwell, Jacob Grahmann, Kendal Kotter, Lee Neuschwander, Trevor Scott Richard, and José Zagal.