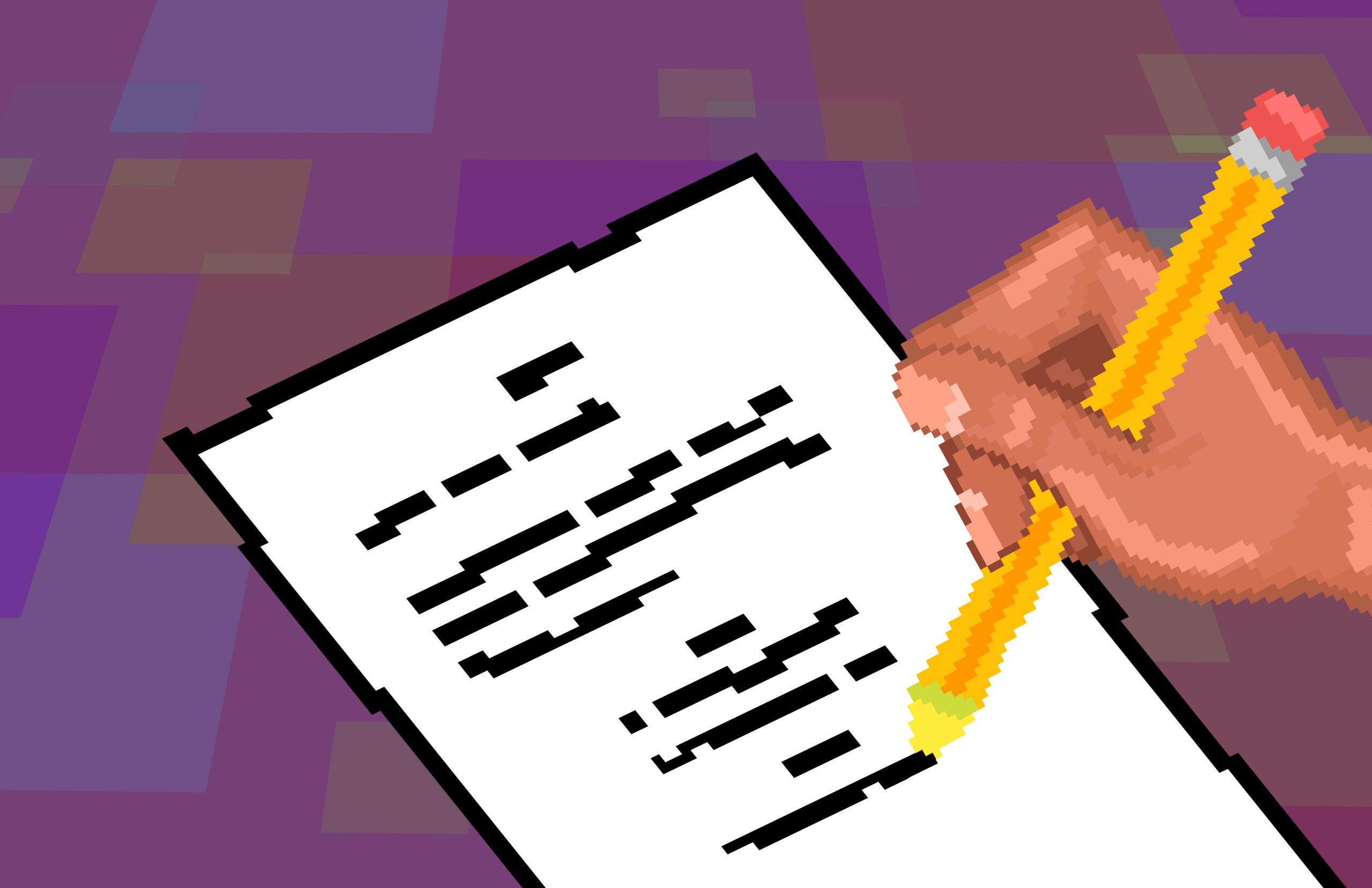 From formatting rules to creative tips and tricks, this three-part series is a great introduction to the world of screenwriting for video games. Whether you are incredibly interested in writing for games or if you're just curious, join us as we talk about how screenplays are written, what makes them compelling, and why they are used for some games. You'll even get a chance to write and workshop your own scene!
Pre-registration is required to attend, and as seating is limited, please only register if you can attend all three sessions!
Featuring Adam Hunter! Before joining the EAE program, Adam Hunter was a writer and narrative director in the video game industry for a dozen years. During that time, he wrote for a number of games–some in screenplay format, some not–and he loves talking about games writing with those who share his passion.
1st Session: Friday, April 1st @ 10-11am, The open space, Bottom floor of Building 72
2nd Session: Friday, April 8th @ 10-11am, The open space, Bottom floor of Building 72
3rd Session: Friday, April 15th @ 10-11am, The open space, Bottom floor of Building 72
For Questions and More Info contact adam.hunter@utah.edu