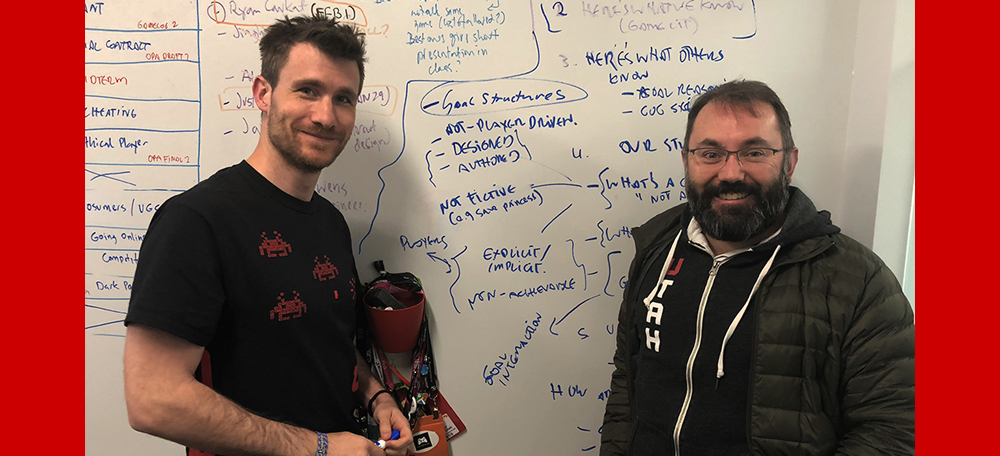 This Spring and Summer terms, EAE will be hosting Michael Debus, as a visiting scholar working with Professor José Zagal. Debus, a doctoral student researcher from IT University Copenhagen, works on the development of ontologies for game elements: frameworks for describing, analyzing and studying games. During his visit, Debus will be collaborating with Zagal to explore the ontology of game goals.
"My dissertation work deals directly with the development of ontologies for games, and so it's a terrific fit for me to collaborate with José," says Debus. Zagal's work on The Game Ontology Project is one of the first and most highly cited research efforts around game ontologies.
Debus' research and his visit here is funded by a major grant from the European Union's European Research Council titled "Making Sense of Games." Running for five years, the $2.3M USD grant, directed by Professor Espen Aarseth, supports Debus and other researchers in work that helps build a critical language to discuss games, their meaning, functions, and cultural uses.
For more information on Professor Zagal, see here.
Additional information on Debus can be found here.