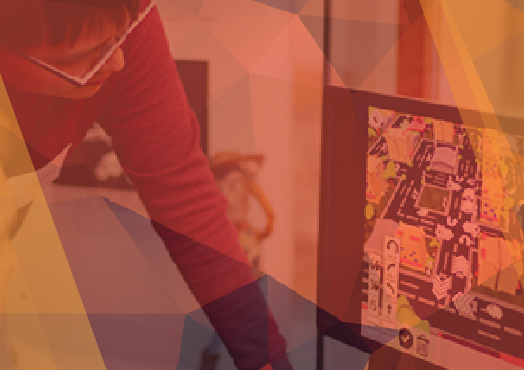 December 1st, 5-6pm
Bldg 72, Lecture Space 103
This talk offers both a design and labor history of the first graphical game engine, Sierra On-Line's Adventure Game Interpreter (AGI), which became the backbone of Sierra's game development process beginning in the early-to-mid 1980s. Through detailed analysis of Sierra's games , as well as bureaucratic and administrative documents such as annual reports, organization charts, and internal memos, this talk documents how AGI offers the first precedent for understanding a division of labor that is now endemic within the contemporary game industry.
Bio:
Laine Nooney is an Assistant Professor of Media Industries at New York University, specializing in historical, cultural, and economic analysis of the U.S. video game and computer industries. Their research has been featured in venues such as The Atlantic, Motherboard, The Verge and NPR, as well as across academic journals specializing in game studies, media history, and feminist studies. They are the co-founding and managing editor of ROMchip: A Journal of Game Histories, the first hybrid-audience, peer-reviewed journal of game history, and co-host of the game industry Unboxing. They live in New York City, where their hobbies include motorcycles, tugboats, and Texas hold 'em.