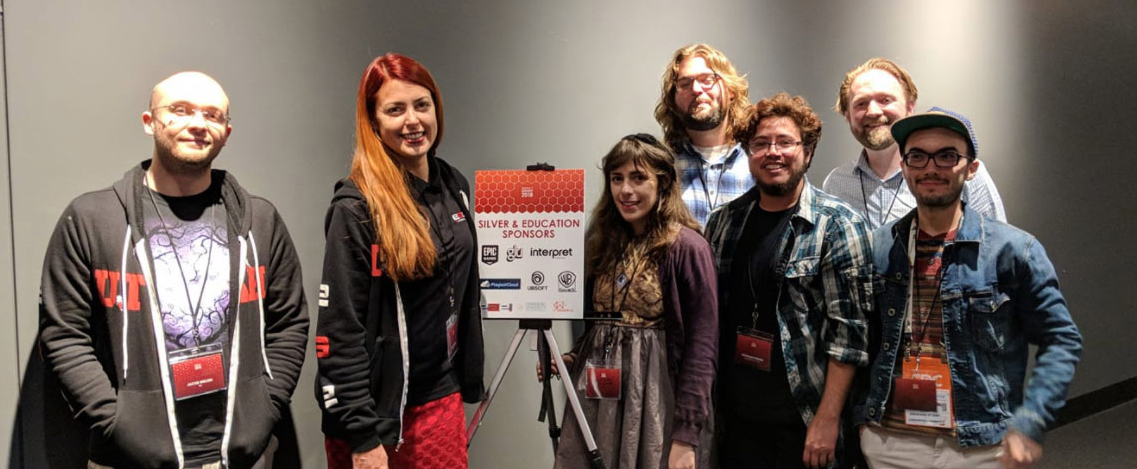 This March, EAE Assistant Professor Ashley Brown traveled to San Francisco
where she helped organize and run the US Games User Research Summit. An
annual gathering for researchers and practitioners working in games user
research (GUR), the Summit provides opportunities for GUR experts to share
best practices, network, and to engage with junior colleagues. Brown was
the Summit¹s Fundraising Lead, responsible for building relationships with
Summit sponsors and managing sponsorship finances. Through her work with
industry partners, sponsorships helped offset the Summit¹s expenses,
lowering registration costs and broadening access to the GUR community.
The Summit ran alongside the annual Game Developer¹s Conference and
included speakers from industry players like Blizzard, Electronic Arts,
Epic Games, Glu, Google, Microsoft, Octothorpe Games, Player Research,
Riot Games, Ubisoft, and Warner Brothers. Founded in 2010, the Summit grew
out the International Game Developers' Association's Games User Research
Special Interest Group. This year's Summit had over 300 attendees — the
largest Summit to date.
Find out more about the Games User Research Summit on its website.
Learn more about EAE¹s Games User Research, including the classes we teach and our work engaging with industry partners around GUR, by clicking here!
For more information on Dr. Brown, click here!