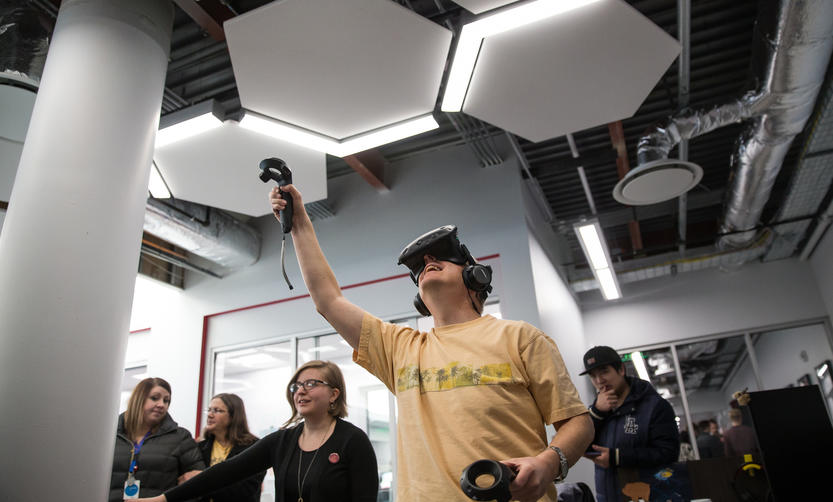 EAE ranked No. 3 in the country BY U.S. NEWS & WORLD REPORT.
Sept. 13, 2021 — The University of Utah's video game design program is posting yet another high score.
Entertainment Arts & Engineering (EAE), the U's top-rated program that teaches students all facets of video game design and development, was ranked 3rd in country in the inaugural rankings by U.S. News & World Report for "Best Undergraduate Game Design Programs." EAE, which is part of the U's College of Engineering, was tied with Massachusetts Institute of Technology and New York University for 3rd place while Carnegie Mellon University and the University of Southern California were tied for 1st place. Of those five institutions, the U offers the lowest tuition rates, costing at least 77% less than the others. "EAE is an established leader in games research and education," says EAE Director Michael Young. "Our recognition among the very top programs speaks to the growing importance of games education nationally and the University of Utah's role in shaping the future of games. Employers are looking for strong game developers to advance the games industry, and EAE students graduate with an advantage."
This news comes on the heels of another top ranking for EAE. Earlier this year, the program was ranked No. 1 of Top Public Game Design Schools and Colleges in the U.S. for 2021, according rankings from Animation Career Review.  The U.S. News & World Report rankings are particularly noteworthy because its college lists are considered the most prestigious and valuable for students. The video game rankings, like other college rankings by U.S. News, are based on surveys and data that look at a variety of factors including graduation and retention rates, undergraduate academic reputation, and faculty resources, among others.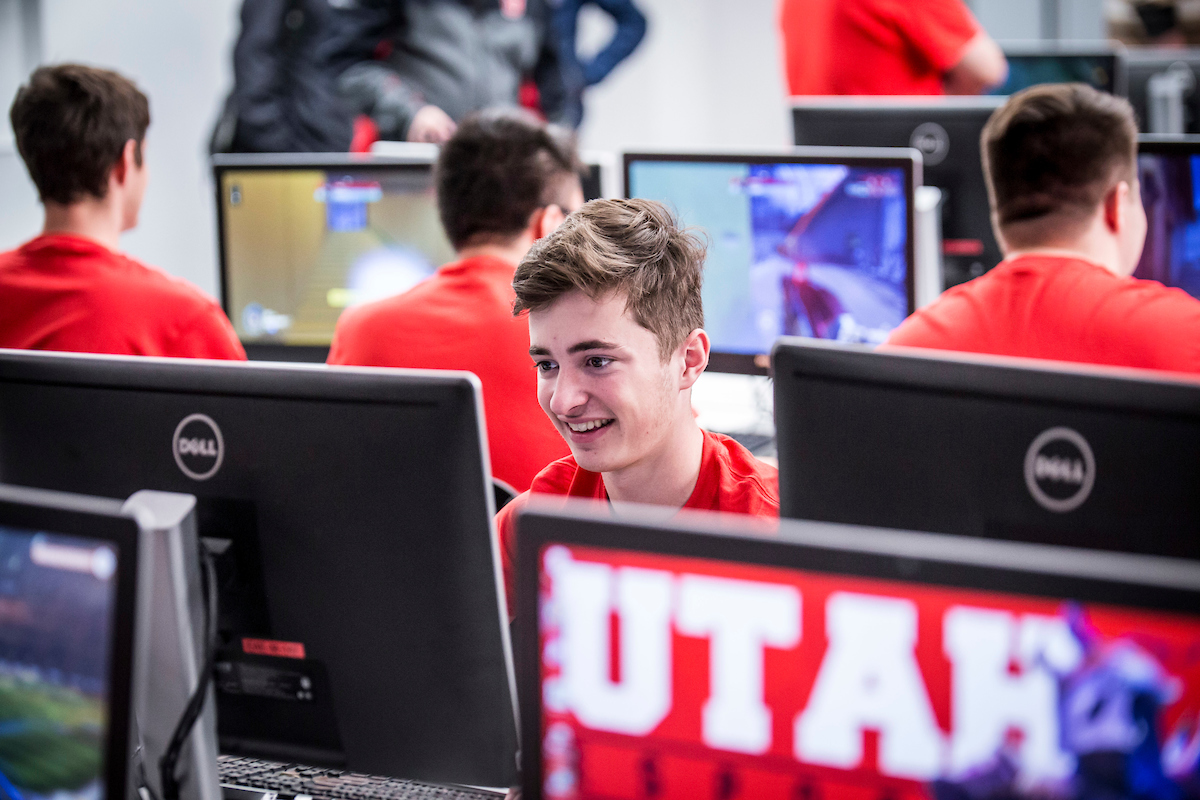 Since EAE's inception in 2007, the program has routinely been ranked among the best video game design programs in the country.  EAE was also ranked 2nd in the world, according to both GameDesigning.org and CollegeRank.net. EAE is also one of the top-ranked game design schools according to The Princeton Review, regarded as the most prestigious rankings for video game development programs. In the latest Princeton Review list, EAE's undergraduate program was ranked 2nd in the country for public institutions and 8th in the country overall, while the graduate program was ranked 2nd in the country for public schools and 6th overall.  EAE offers a Bachelor of Science in Games; a Minor in Games; a Bachelor of Science in Computer Science, Entertainment Arts and Engineering Emphasis; and a Master's of Entertainment Arts & Engineering. The program also offers — in collaboration with the U's David Eccles School of Business — a unique dual MBA/MEAE degree that gives students the necessary business skills to start or run game-centric companies.
EAE's courses integrate all aspects of art, humanities, social science and computational research. The curriculum covers areas such as game design, rapid prototyping, game engineering, production, digital content creation, ethics in games, digital storytelling, 2D and 3D art, and marketing management.  EAE faculty and students also conduct cutting-edge research in gaming that delves into subjects including modeling, simulation and game artificial intelligence. And through The Therapeutic Games & Apps Lab (GApp Lab), a collaboration between EAE, the U's Center for Medical Innovation, and the Spencer S. Eccles Health Sciences Library, students also develop games for health, learning and training through a number of faculty-led research efforts.  In 2017, EAE also launched Utah Varsity Esports, the first college-sponsored varsity esports program from any school in a Power Five athletics conference (Pac-12, Big Ten, Big 12, Atlantic Coast and Southeastern). The U's esports team consists of four squads, each for the games "Overwatch," Hearthstone," "Rocket League" and "League of Legends."