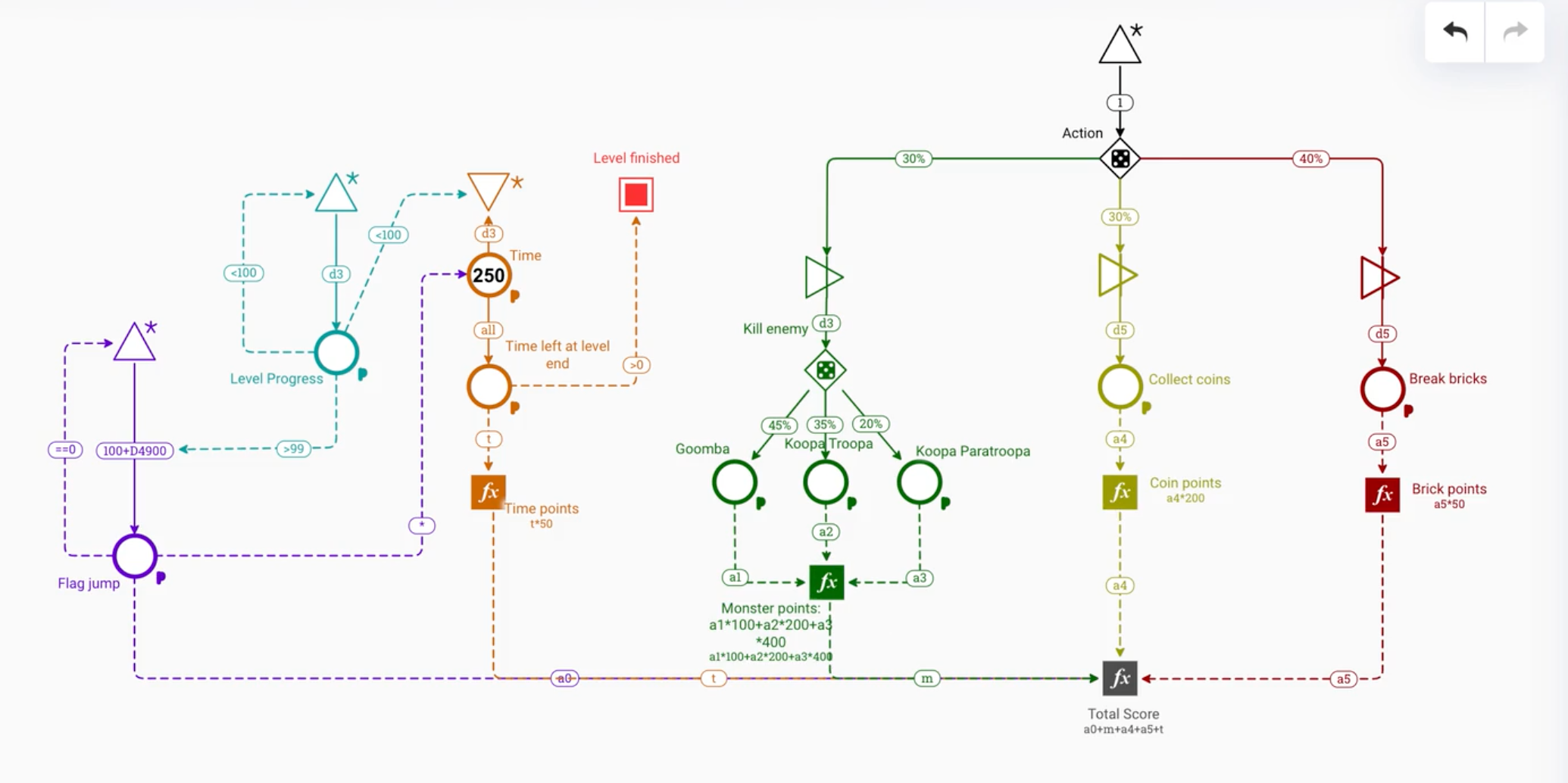 Game Systems Design Tool Supports Complex Game Design Tasks
Game Design Tool Machinations Now Available to EAE Students
September 30, 2021 --  Game Design Tool Machinations Now Available to EAE Students.
In 2012 Joris Dormans and Ernest Adams published "Game Mechanics: Advanced Game Design" where they described how and when to prototype, test, and implement mechanics in games and learn how to visualize and simulate game mechanics in order to design better games. The book also provided access to a tool called "machinations". Machinations, a framework and tool for game designers to map, design, simulate, optimize, and balance complex systems, is now the premier videogame industry tool for systems modeling and design.
Starting today, EAE students have free access to Machinations (available at machinations.io) If you are interested in using machinations for your projects, please contact Professor José Zagal at jose.zagal@utah.edu for additional details.