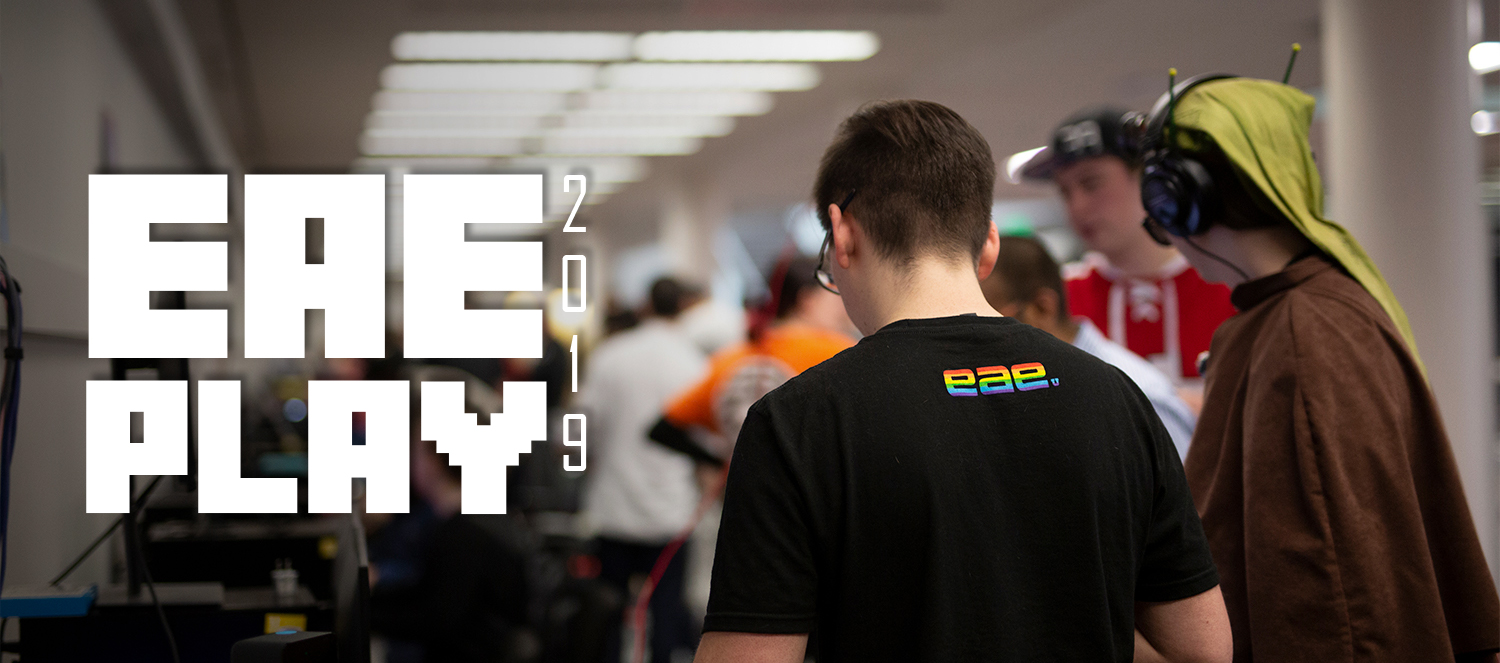 EAE Play 2019 was our biggest playtest and open showcase to date! With over 30 student developed video games on site for the general public to see and provide feedback, the entire building was full of games and visitors! The continual growth of the size of this event from year to year is a testament to the growth of our program and the quality of work being produced.
The projects included graduate student thesis games, undergraduate capstone projects, undergraduate designed board games, level designs, traditional and alternative small team games and first-semester graduate student prototypes.
There were also demonstrations of EAE's motion-capture studio, video from the program's machinima classes (computer animation produced from video game engines), and a presentation of an award won by the previous years graduate students to the EAE trophy case.
"EAE Play is a terrific opportunity for our students and faculty to show their amazing work," says EAE Director Michael Young. "From student-built entertainment games to serious games for health to new technologies around game creation and design, EAE Play highlights the academics, research and broader relevance of games at the U."
Students from the University of Utah's Therapeutic Games and Apps Lab (The GApp Lab) also demonstrated therapeutic games under development that are focused on health and education. They included games to help with depression, trauma and training for social workers.
News Coverage of the Event